WHAT IS AN ECU/DME (ENGINE CONTROL UNIT/DIGITAL MOTOR ELECTRONICS)?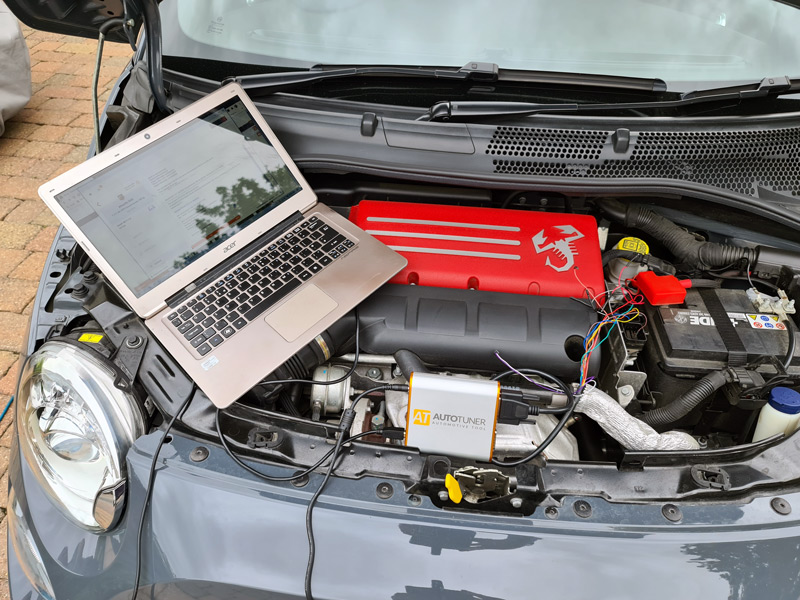 All modern cars and vans on the road today have an ECU/DME. This Engine Control Unit can almost be described as the vehicles 'brain' and contains a small processor that takes information from various sensors throughout the engine. It analyses information such as the engine temperature, accelerator pedal angle, oxygen content in the burnt exhaust gases as well as many more parameters. Using the information from these sensors it can then add the right quantity of fuel, at just the right time to provide a good mix of fuel economy, performance and emission control when pulling away, overtaking, pottering down the road or zooming down the motorway.
What is ECU Remapping?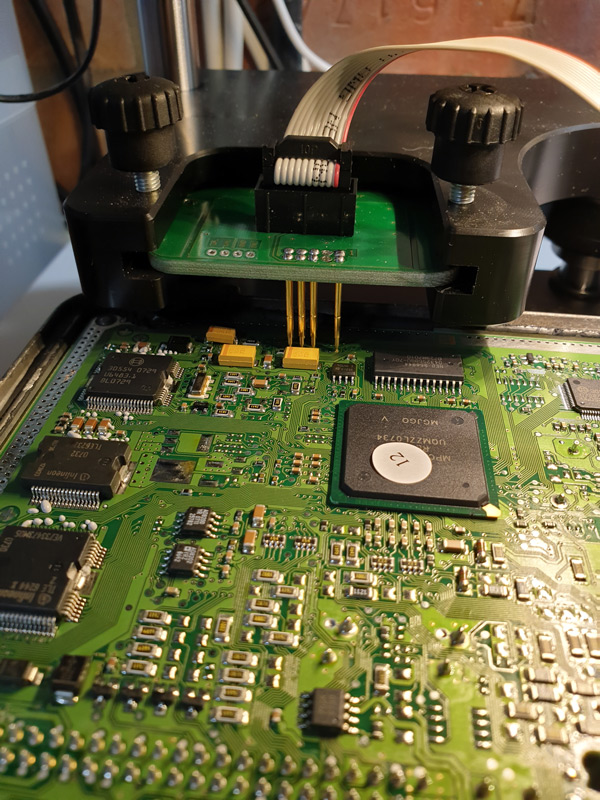 When a manufacturer develops a new car, they must take into consideration all the conditions it may be subjected to in all the regions in which they intend to sell this model. This means instead of just optimising the ECU's program or 'map' to deliver the best performance or the most fuel efficiency they must make compromises to the map to consider these potential differing operating conditions. These could include sub-standard fuels, extremes in temperature and altitude, differing emission laws and even the possibility that vehicle may not be serviced on a regular basis and in accordance with the manufacturers recommended instructions.

ECU remapping is taking a read from the ECU's processing chip of the vehicles standard compromised map and adjusting various parameters within the map such as fuel pressure, boost pressure (on turbocharged applications) ignition advance and throttle pedal control amongst others to release the true performance from the engine. It is a completely safe process as it is just giving the engine the performance it should have had in the first place before all the compromises were applied to the original programming. Every engine will have its own unique map and by adjusting this we can fine tune the characteristics of the engine; unleashing more power and in many cases reduce fuel consumption too.
Benefits of ECU Remapping
ECU remapping will not only improve the engines power and torque figures it will also sharpen the throttle response and widen the power-band. This will make the power delivery a lot more linear, which in turn will make the vehicle feel a lot livelier to drive and the engine more flexible. Frequently, the vehicles power output is restricted by the manufacturer for no other reason than to ensure that the vehicle fits into a class to suit fleet buyers. As a driving enthusiast, you do not need or want such restrictions placed upon your vehicles ECU and its performance therefore you can benefit from the hidden power and torque locked away within your engine management system.

The other main benefit of remapping will be a reduction in fuel consumption. With the extra torque especially at the bottom of the rev range you will see a fuel saving as it will require less throttle input to maintain motorway speeds, you can drive in a higher gear at a slower speed as well as helping significantly when fully laden, towing or on gradients and even in start stop traffic.
ECU Remapping Benefits for Turbocharged Diesel Engines
Many see the modern crop of Turbocharged diesels as the future of road car tuning. Even in North America, a nation famed for its love of the petrol engine is starting to come around to the benefits of turbo diesel passenger cars in particular. These engines offer fantastic potential for reliable low-cost tuning without removing any of the appeal of buying and running a turbo diesel powered vehicle, such as economy, reliability and longevity.

After your ECU upgrade to your turbocharged diesel engine, you will enjoy:
Increased horsepower
Increased torque
Better throttle response
Smoother power delivery
Improved fuel economy
Safer overtaking
ECU Remapping Benefits for Turbocharged Petrol Engines
Turbocharged petrol engines have always been regarded as the sports flagship engine for good reason. They boast far higher power & torque figures than a non-turbocharged power-plant with similar displacement and are usually fitted to the manufacturer's flagship models. They are also ideal candidates for remapping as the ECU also controls the wastegate (turbo boost pressure control).

After your ECU upgrade to your turbocharged petrol engine, you will enjoy:
Increased horsepower
Increased torque
Better throttle response
Smoother power delivery
Safer overtaking
ECU Remapping Benefits for Non-Turbocharged Petrol Engines
The normally aspirated petrol engine, whilst not being the easiest of engines to tune, can still benefit from a 10-15% power increase with added torque by careful reprogramming of various engine parameters within the map. Parameters such as the fuel and ignition curves can be fine-tuned to give better power & torque output. On some engines the camshaft timing can also be tuned within the map, giving additional improvements.

In many cases, 'aftermarket' tuning items such as free flowing exhausts, high flow air filters and re-profiled camshafts can only be fully utilised by the engine once the necessary adjustments have been made within the ECU. Careful recalibration of the correct maps can unlock the potential of your new engine parts. Further power gains may also be available when a higher-octane fuel is used, allowing for more ignition timing.
Software Suppliers and Tuning Methods
Mapmycar has carefully chosen the suppliers we use for software to ensure that we offer the best quality tuning available. Whether you want a simple reliable 'turn-key' remap, the ability to remap your car when you want or a customisable personal remapping tool, we have you covered.
QUANTUM TUNING
BOOTMOD3
DREANSCIENCE
REMAPPER
TUNIT